Total body stress support with ingredients clinically proven to reduce everyday stress levels. Formulated with organic adaptogenic and nootropic extracts that help to support the functions depleted by continually high cortisol: immunity, muscle tension, libido, digestion and focus.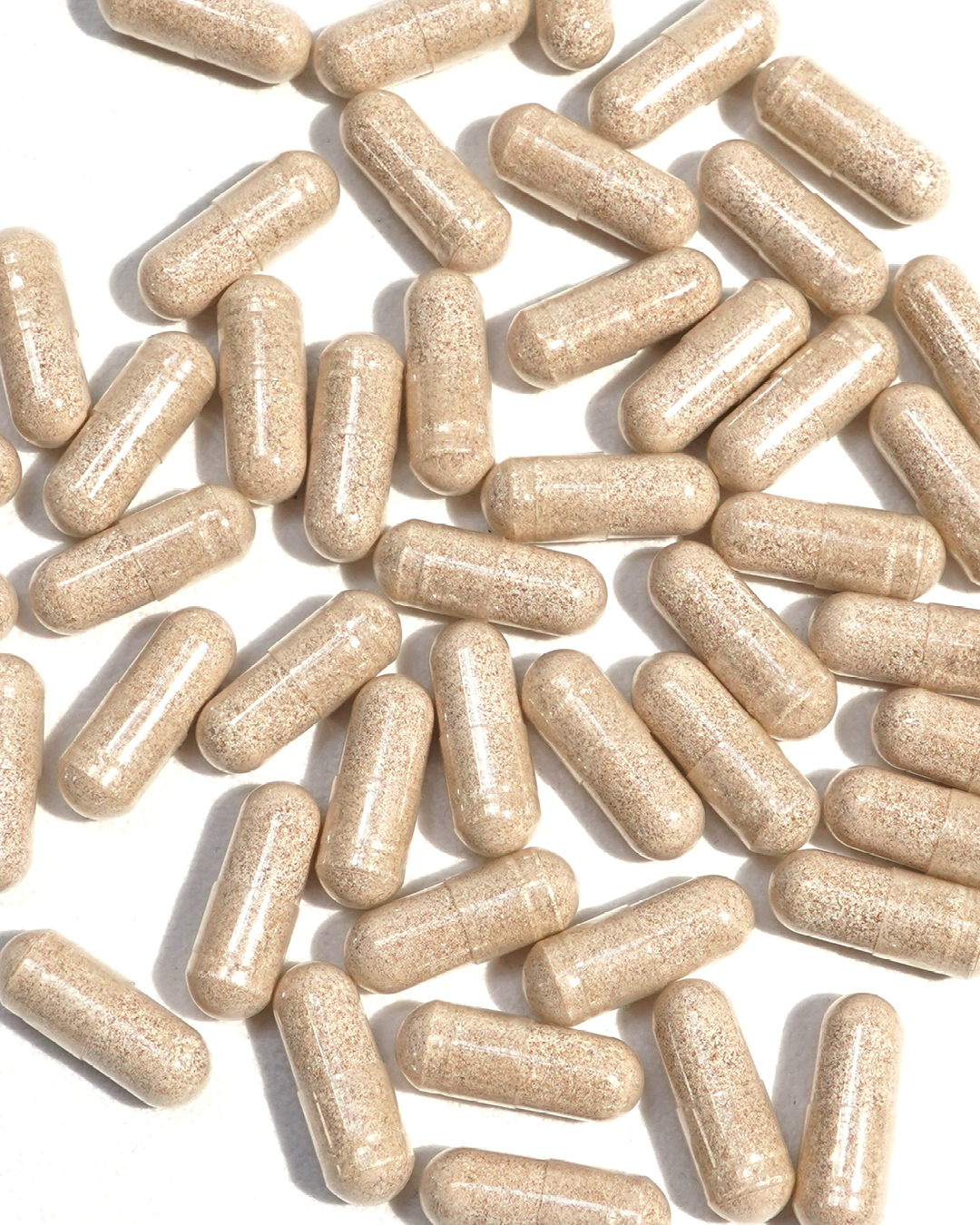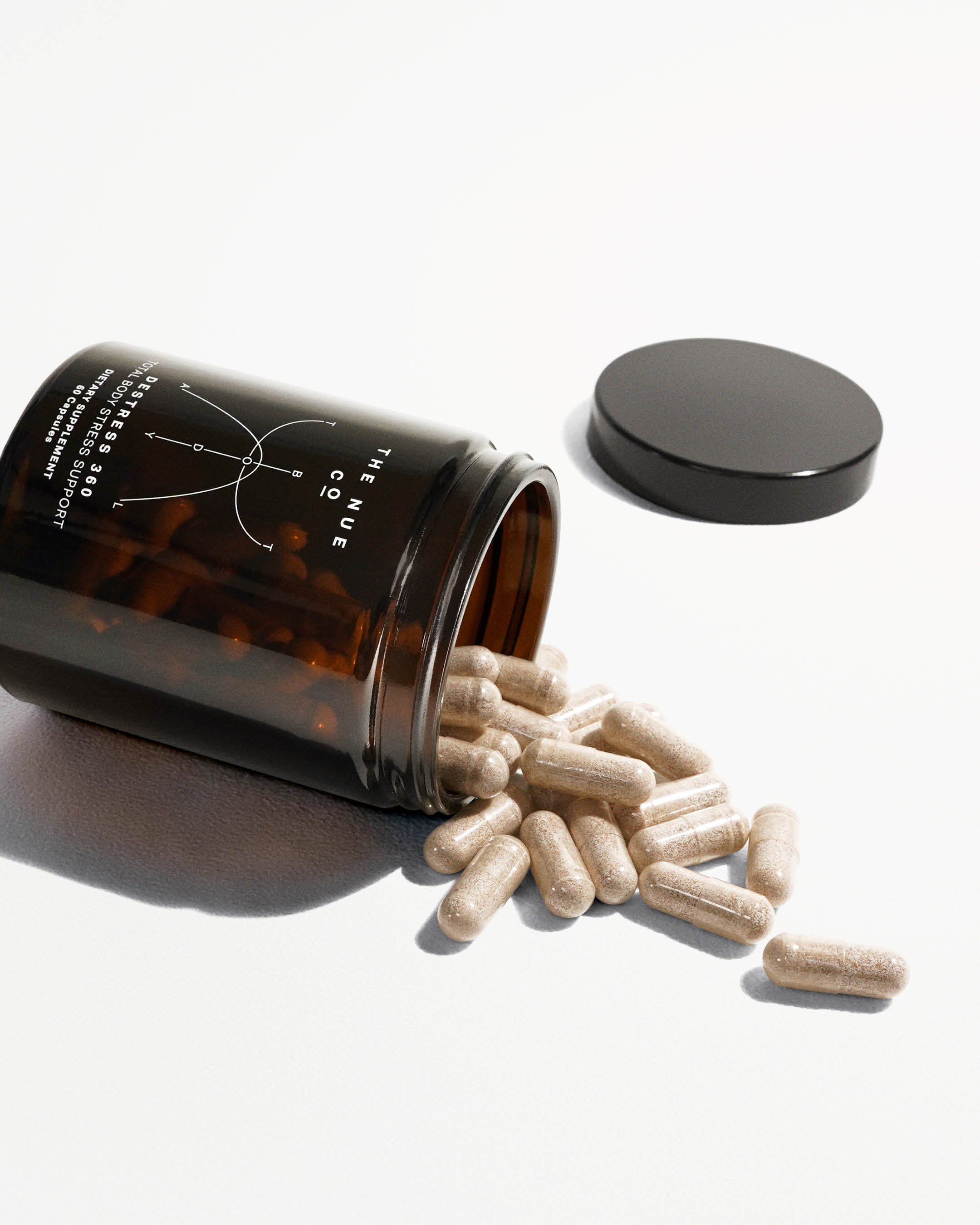 Fixing Problems At The Root
STRESS
Our adaptogenic Ashwagandha extract helps to moderate the body's physical and physiological response to stress, decreasing overall daily stress by 62%.
ANXIETY
Nootropic L-Theanine increases the production of alpha brainwaves which enable relaxed concentration, increased creativity, improved learning and decreased anxiety.
MUSCLE FUNCTION
Our marine-sourced magnesium chloride replenishes the magnesium in our bodies depleted by elevated cortisol, helping to support our central nervous system, muscle function and adrenal glands.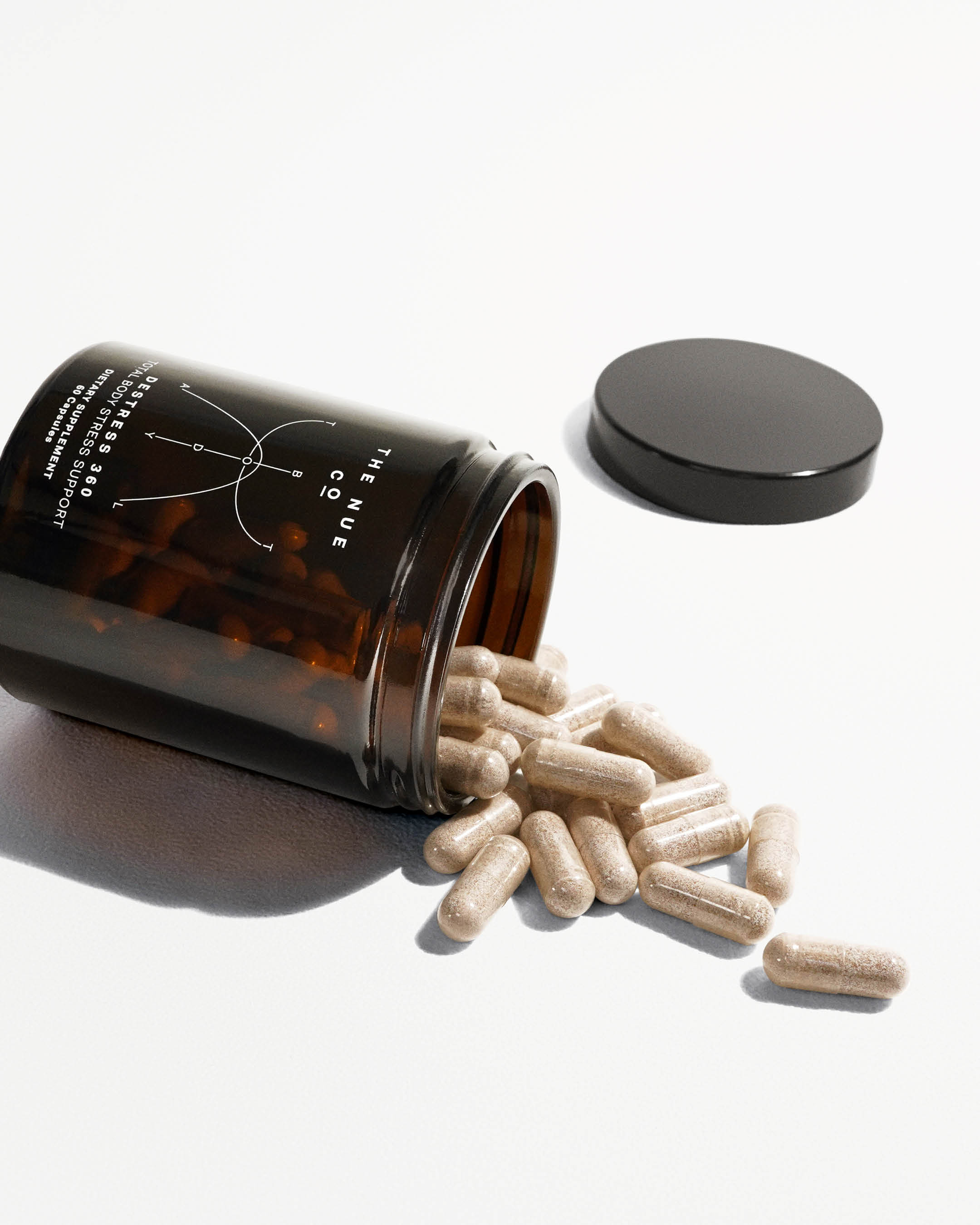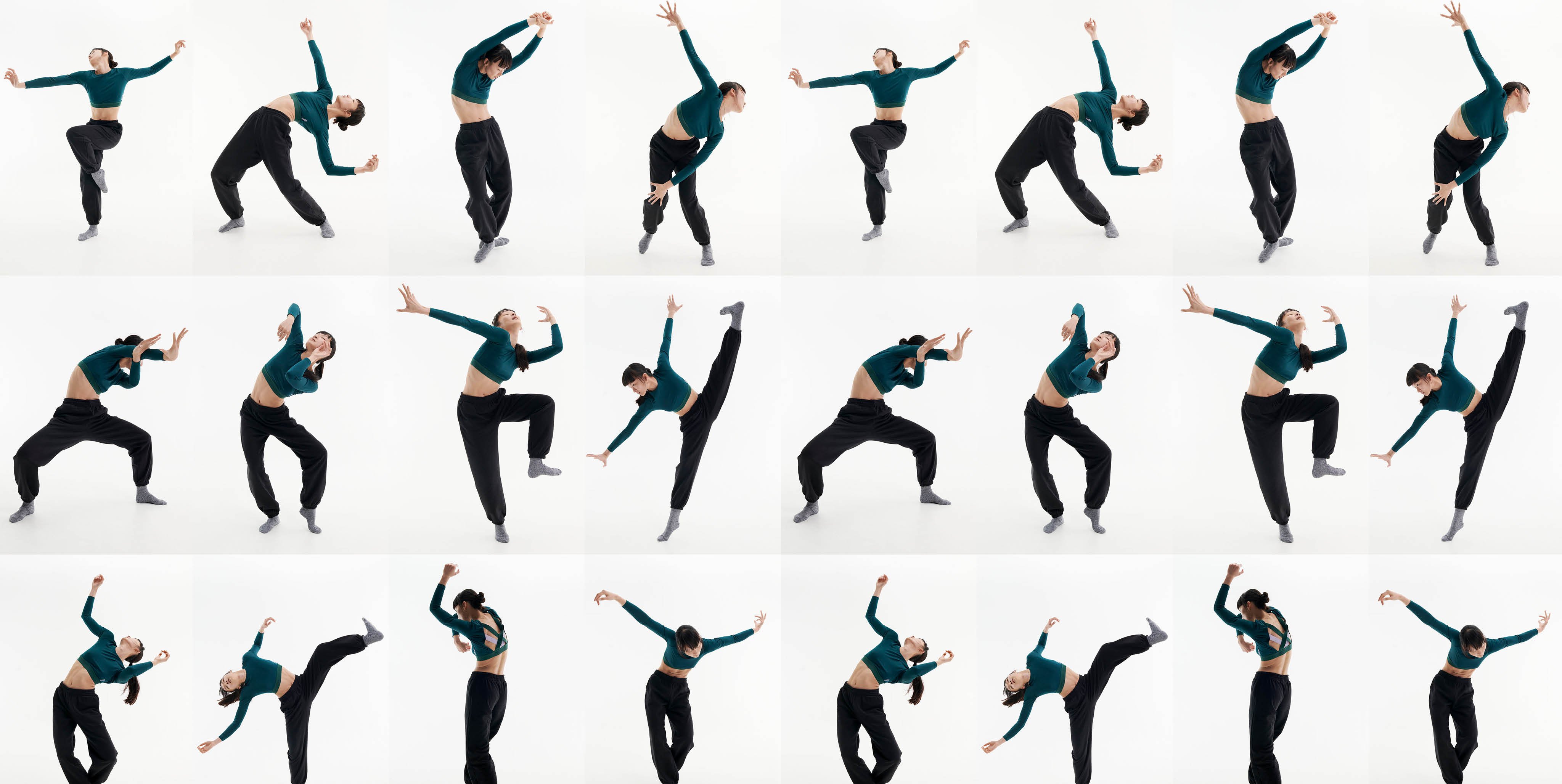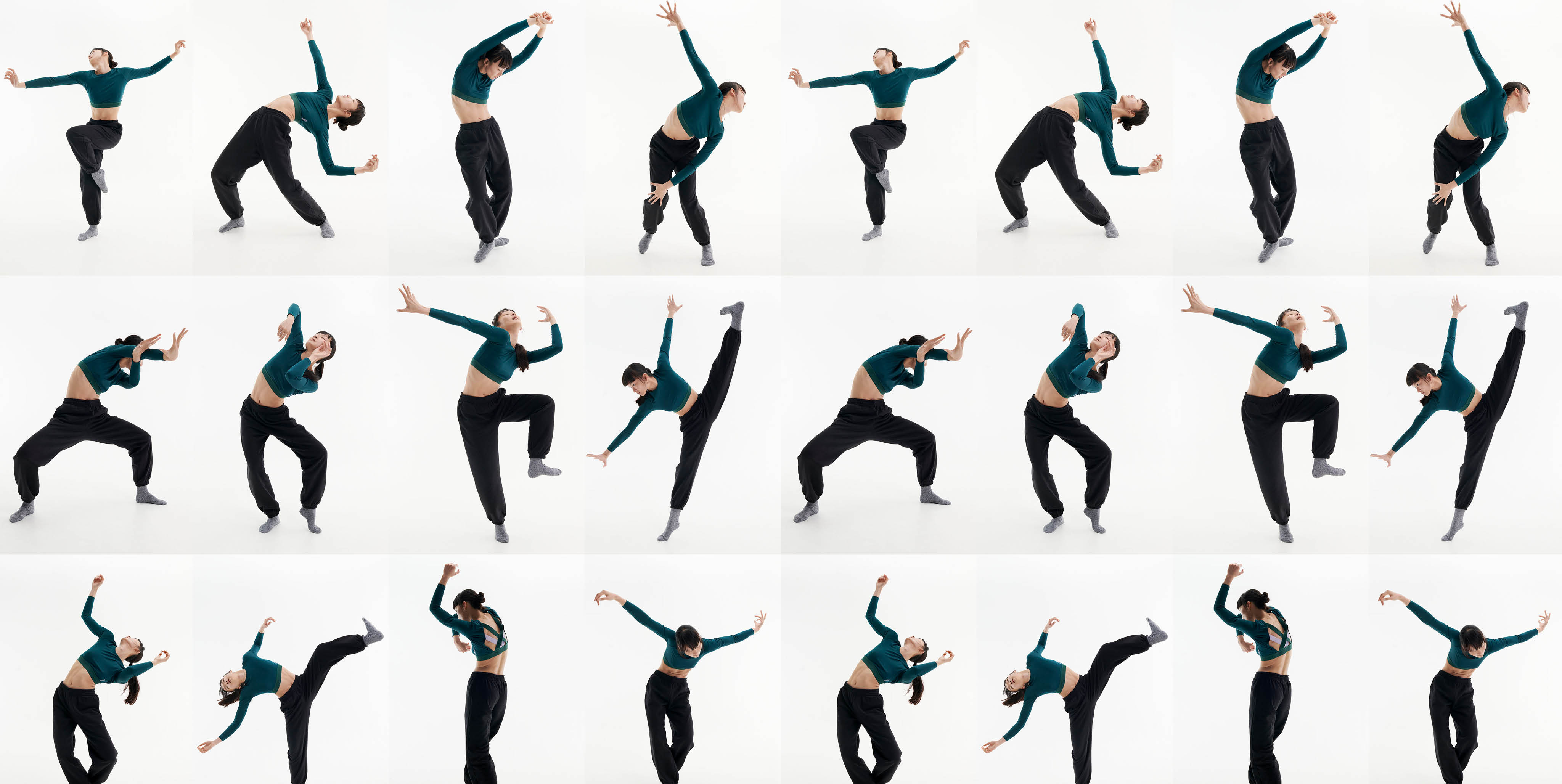 You + Nue
WHEN
Every day, in the AM
HOW
Take with food and water
FRIENDS + ENEMIES
Take with PRE+PRO and VITAMIN D daily to boost immunity and mood.
Destress
I'm almost a month in and definitely feel less lethargic and my overall ability to bounce back has improved - definitely recommend.
NOTHING LIKE IT
I want to give this 10 stars but unfortunately there's only an option for 5 stars…
Since the pandemic I haven't been feeling myself, as I'm sure many haven't either… I've been anxious, lost my mojo at work, lost my drive and passion in life and this, in return, had a real effect on my libido. Which made me feel even more confused and disconnected with myself and my partner (not that sex alone = a happy relationship, but when that element suddenly changes and you're struggling to pinpoint why; it can be confusing and disheartening…)
ANYWAY, along comes The Nue Co with a new product which of course promises to help with all the problems I seem to be facing and GUESS WHAT IT IS LITERALLY LIKE A MIRACLE PILL…. HELLO LIBIDO! HELLO SPRING IN MY STEP! HELLO MOJO! Wow wow wow…. I've since signed up for the subscription and get refills monthly because I can't get enough of it. MIRACLE PILL PEOPLE!
It works!
Have these on repeat order have helped with focus and sleep.
Too soon to tell
At the moment I can't tell if it is having any effect I think I need to take it for longer before I give judgment. All the products are I believe very good quality and the customer service is excellent
Excellent
Delivered on time nice well balanced produvt
De stress 360
New to anything alternative I've been nothing but impressed with this product. Highly recommend.