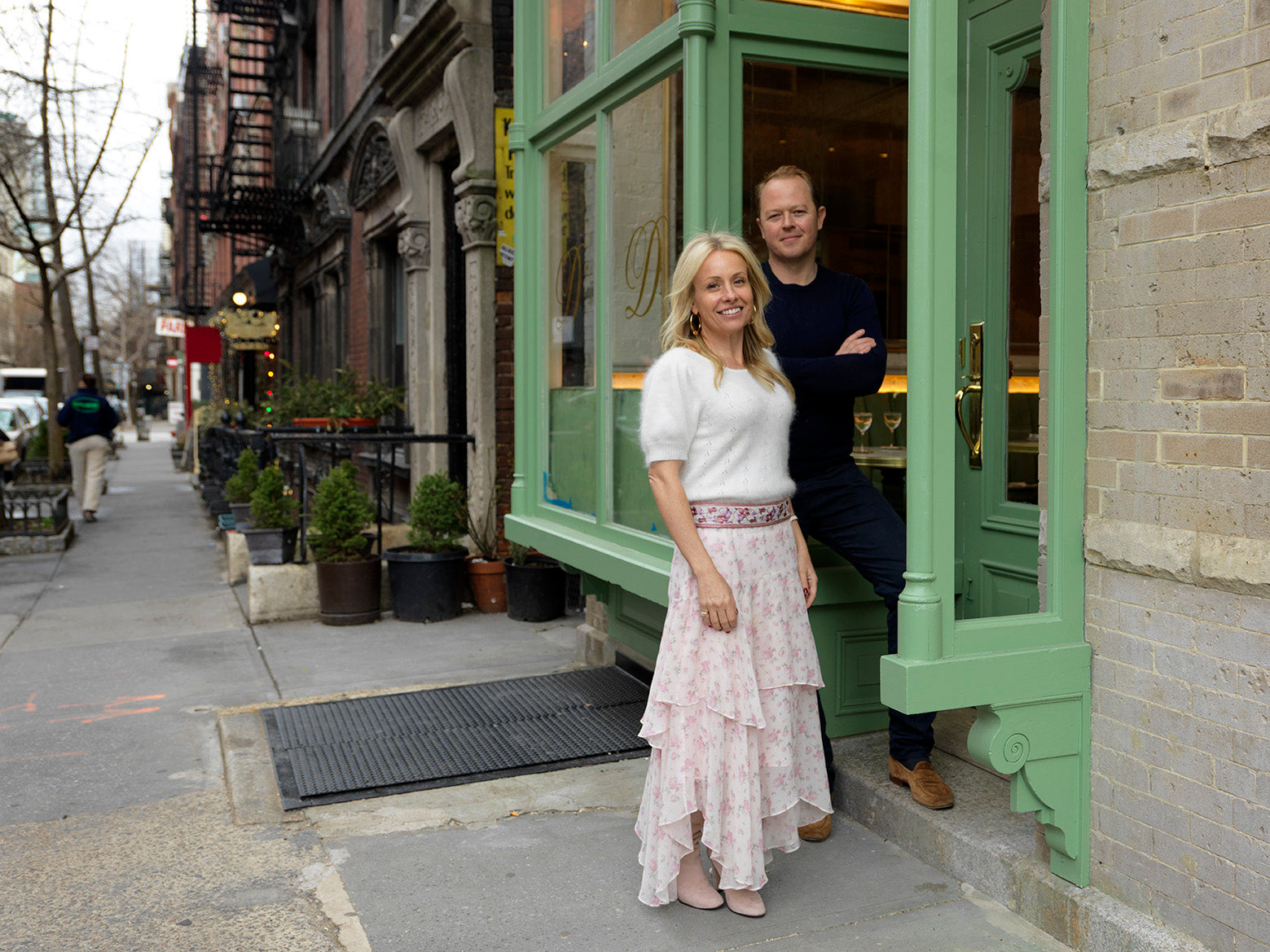 Doors Shut at Dante NYC, Lights on Claudia Colombo
Nathalie Hudson, co-owner of legendary cafe Dante NYC, explains how her business has managed to adapt and spills the secret on holistic therapy in New York.
Dante NYC was nominated for our 'Doors Shut, Lights On' series which celebrates New York businesses affected by the COVID-19 pandemic by Kelsie Hayes, founder of Popup Florist. 
Voted the best bar in the world by Forbes in 2019, it's no surprise that its customers still need their fix. Nathalie Hudson, co-founder with husband Linden Pride, explains how Dante is ensuring its community—and reputation—stay strong.

Tell us about your business, Dante NYC
Dante is a NYC institution that has been operational for 104 years. My husband and I bought the business five years ago. The restaurant and cocktail bar operates 7
days a week, from 10am daily until late.

Dante NYC

How has the coronavirus affected your businesses and what is your current situation?
We are most grateful to Gov. Cuomo, who recognised the need to adapt the liquor licensing regulations early into the shutdown. As soon as the changes were brought into effect which allowed cocktails to be purchased both for pick up and delivery (with food), we saw this as an opportunity to try and keep the business operational which would allow us to retain staff whilst continuing to provide a service to the community.
Cafe Dante has been a staple in Greenwich Village for over 100 years attracting a very loyal neighbourhood clientele. The institution has weathered many NYC storms and continues to evolve and remain in business. We had to create a completely new business model and we continue to adapt it daily to suit the needs of the ever-changing COVID-19 climate. The hospital meals program has been one of our strongest initiatives that has gathered much support from the local community, as well as the 5pm family meal that can be collected or delivered free of charge to anyone in need of a hot meal. Both these programs alongside the To Go Cocktails allow us to keep 50% of our staff employed at Dante and the business operational.


Have there been any positive learnings or lessons so far? 
I think it is important to think about the wider circle and try to reach out to the community in such unprecedented times. You never know who might need a helping hand, warm meal or just a conversation.
How have your customers reacted?
Our regulars, friends and family have been incredibly supportive in this time. In particular, Greenwich Village has always been a bustling neighbourhood and now people will often come by daily to pick up a take away cocktail and snack as a form of daily ritual.


If you had to pick one, which dish or drink from your menu would you have in unlimited supply during lockdown and why? 
The Dante Martini. At the end of a hard day, there is nothing better than enjoying an ice-cold martini mixed to perfection.


The Dante Martini


What would you say to other small businesses at the moment?
During any time of uncertainty, it is important to be able to look at your business on a macro level and not be afraid to reinvent yourself and evolve on a daily basis. None of us know what tomorrow may bring and how each day unfolds.


So which local business do you want to hero? 
Claudia Colombo wellness clinic.


How did you come across it? 
I am so grateful to have been introduced to such an incredible talent. Claudia is a wealth of knowledge and practices a variety of holistic disciplines providing a sound understanding of wellbeing. Her energy is calm, uplifting and always positive. She really is a rare gem that always makes me feel amazing every time I visit her.


Do you have a favourite memory of going there/using the business?
Every time I visit Claudia, I leave her practice feeling radiant and just that little bit lighter.


Any parting top tips for when we try it out?
Be careful not to recommend her to too many people, otherwise you may never get to make an appointment yourself—it's already incredibly difficult. Claudia is a secret that you don't want to share with too many people for selfish reasons but you can't help yourself as you want to help others feel just as amazing as you do after a consultation.