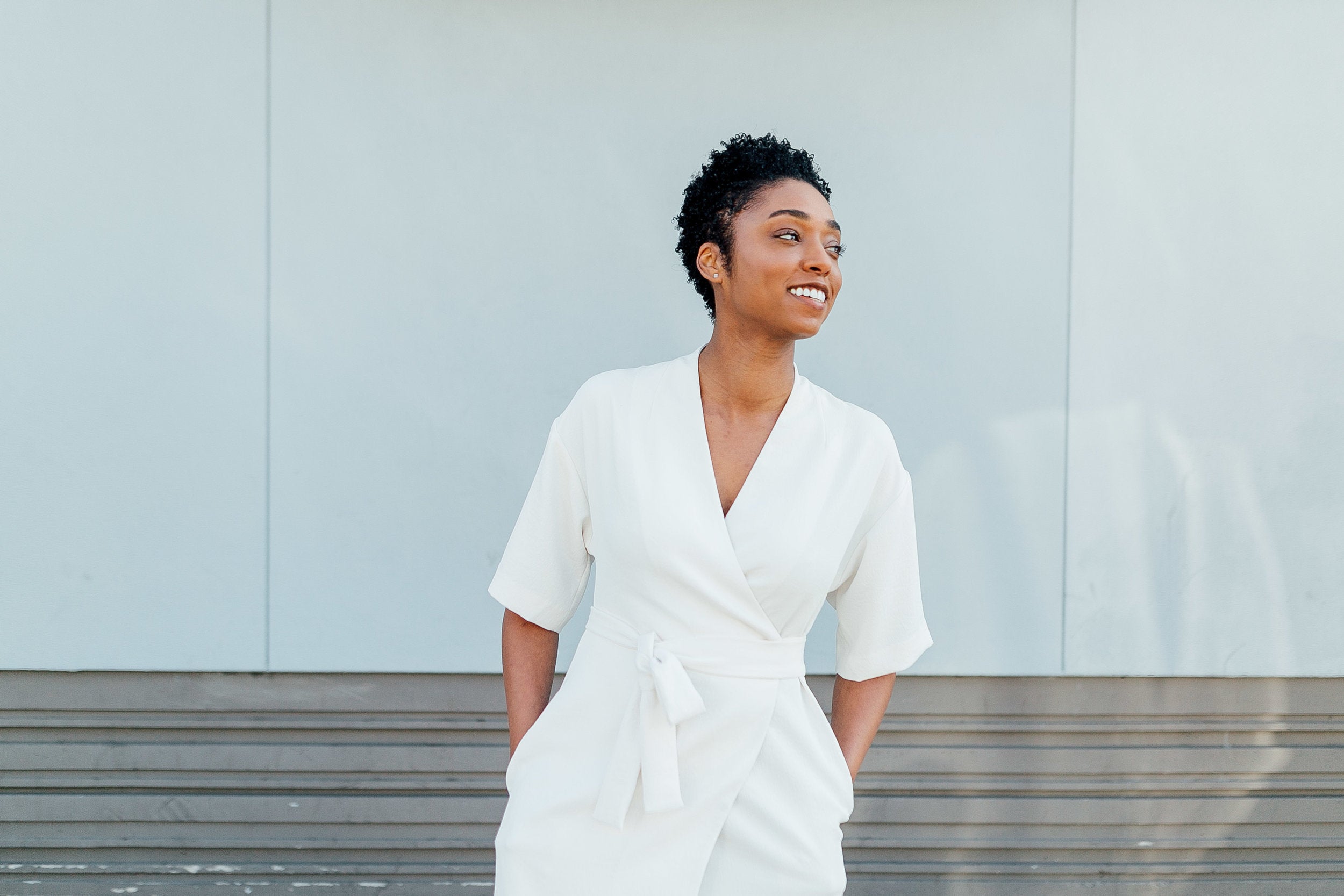 My Formula: Dr. Tiffany Lester on the fundamentals of immunity
We dropped in for a virtual consultation with our resident medical advisor, Dr. Tiffany Lester, to ask the questions we'd love to know about our immune systems—from where it's actually located in our bodies to whether social distancing can cause any long-term impact on our resilience to illness.
We dropped in for a virtual consultation with our resident medical advisor, Dr. Tiffany Lester, to ask the questions we'd love to know about our immune system—from where it's actually located in our bodies to whether social distancing can cause any long-term impact on our immunity.
Dr. Tiffany Lester, National Clinical Director of Community at Holistic Primary Care Service Parsley Health, describes herself as "98% healthy, 2% cupcakes", which is the relatable and understanding kind of approach to health we could all use right now while the internet can be full of scaremongering news and accusatory articles around COVID-19.
Taking into account the impact factors like diet and stress have on our bodies, Dr. Tiffany Lester has spent more than a decade learning about integrative/functional medicine to help people heal from the inside out.


What actually is the immune system? 
The immune system is a very complex web of cells that protect the body from infection. It also helps to move excess fluid (lymph) from our tissues so that we don't accumulate toxins. We have two main parts of our immune system: innate and adaptive. Our innate immune system works like the first responders; as soon as we get exposed to a pathogen, they come running immediately when our internal environment is threatened. Our adaptive immune system is more delayed as it responds to a specific foreign substance and creates an antibody response.
Why do some people have a naturally stronger or weaker immune system than others?
I treat mostly chronic conditions in my medical practice. Conditions like diabetes, heart disease, autoimmune disorders, digestive dysfunction—all of which can contribute to a weaker immune system. In addition, many individuals have moderate to severe amounts of stress which can contribute to intestinal permeability or IBS. Given that 80% of our immune system resides in our gut, this can lead to a weaker immune system and ability to respond to outside pathogens.
Why do we tend to get ill in winter?
It's often due to our respiratory systems. In the winter, the temperature drops and our heaters go on. This leads to a drying out of our mucosal passages which typically have a protective layer of biofilm or mucus. This biofilm protects us from outside invaders like toxins, virus, and bacteria, so the chilly air and dry heat make us more susceptible to infection. We also tend to huddle together inside so it makes it easier to pass these germs to each other.
What factors will compromise our immune system? 
The most common factors that suppress our natural immune response are stress, lack of quality sleep, poor diet, and too much or too little exercise.
How is stress related to immunity?
Acute stress stimulates the release of cortisol and adrenaline which activates our sympathetic nervous system. This is our "fight, flight, or freeze" when we are faced with a stressor that may cause unknown amounts of harm to us either physically or mentally. Cortisol is produced from our adrenal glands and Vitamin C is an important micronutrient that is needed in this metabolic process. Increased levels of stress, especially chronic, can deplete Vitamin C making us more susceptible to illness.
What are the key things we can do to keep our immune system strong?
All the foundational tools of health apply here. These are the things that cost nothing or almost nothing and are available to every single one of us, regardless of where we stand on the socioeconomic ladder. Prioritizing eating 7-9 servings of fruits and vegetables a day to load up on immune-boosting antioxidants is key. Ensuring you are getting at least 7 hours of sleep every single night so that your body can rest and detox is essential. On top of that, adding in key supplements like Vitamin D and C can also keep your immune system strong. However, they won't be enough if you aren't also supporting your foundation.
Does staying indoors harm my immunity due to limited exposure to the environment?
Not necessarily. It is important to make sure you are getting some fresh air circulating through your space as allergens can build up over time, or you could also use a HEPA (High Efficiency Particulate Air) filter to have the cleanest air possible. Over extended periods of time, lack of  environmental exposure may decrease our exposure to diverse microbes which help to support our digestive and immune systems. Getting outside into fresh air is also very important for our mental health especially during this global pandemic.
Supplementing diet and sunlight exposure with Vitamin D is recommended by Public Health England and the NHS. Vitamin D plays a critical role in our immune response; it has anti-inflammatory properties and is crucial for the "activation" of immune defences. It is proven to enhance the function of immune cells, including T-cells, that protect your body against pathogens. Our VITAMIN D sublingual spray uses Vitamin D3 to provide over 300% of Vitamin D RDA in 3 sprays.